Exact E-1155 Sweeper
The new standard in efficiency.
We designed the E-1155 to reduce sweeping passes and minimize dust for maximum harvesting efficiency. It's solidly built with a purring John Deer PowerTech 4.5L engine, seamless user controls, and a comfortable air conditioned cab.
Specifications
Engine: Johne Deere PowerTech 4.5L
Fuel: 30 gallons
Hydraulic Oil Capacity: 43 gallons
Length: 16 feet
Height: 56 inches
Front Tires: 35×15.5×15
Rear Tires: 31×13.5×15
Speed: 0-18 mph
E-1155 Quick Facts
Reduce dust from sweeping operations
Standard with air conditioned cab
Optional closing arm reduces sweeping passes
Durable powder coat finish
Find a Dealer
---
Download Brochure
---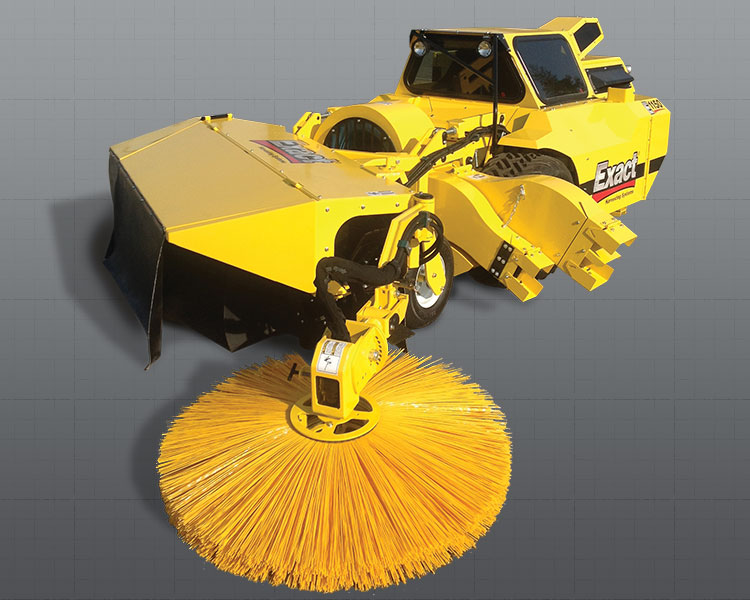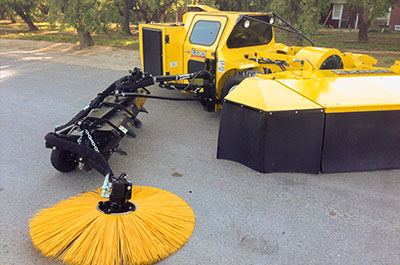 ---
Optional Right-Side Closing Arm
---
Adjustable right-side arm is available to fit different planting widths. Folds up for transport.
---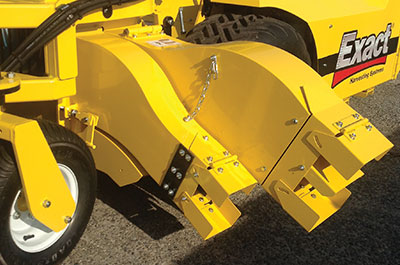 ---
Berm Spout
---
Air spout adjustable for various row spacings and berm height. Air pattern adjustable from cab.
---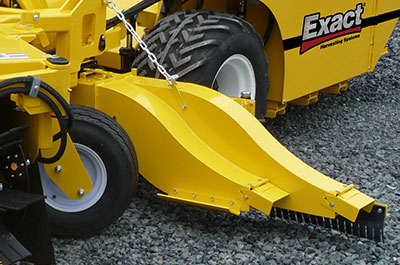 ---
Double Line Drip Spout
---
More efficient usage of air. Moves the product without moving the hose.