A Machine That Improves Your Bottom Line
---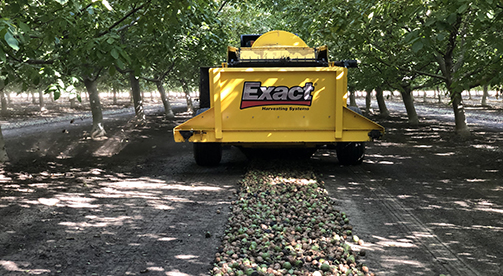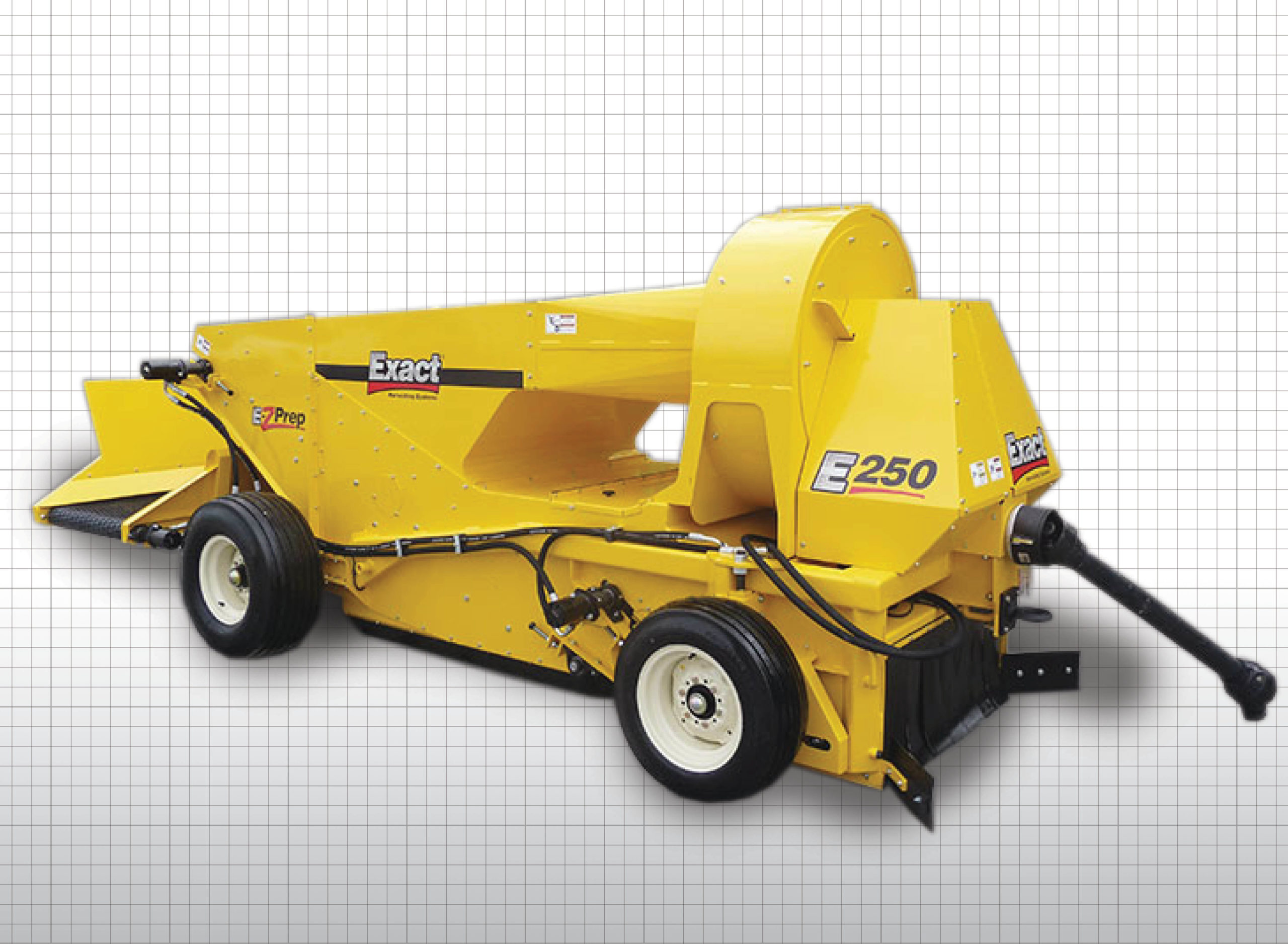 Exact E-250 E-Z Prep Conditioner
Take control of the "waiting game" with the Exact E-250 E-Z Prep Conditioner. Conditioning your product while it's on the orchard floor mimizes drying time, speeds up harvesting, and ultimately lets you cash in on early shipment premiums.
E-250 E-Z Prep Conditioner Details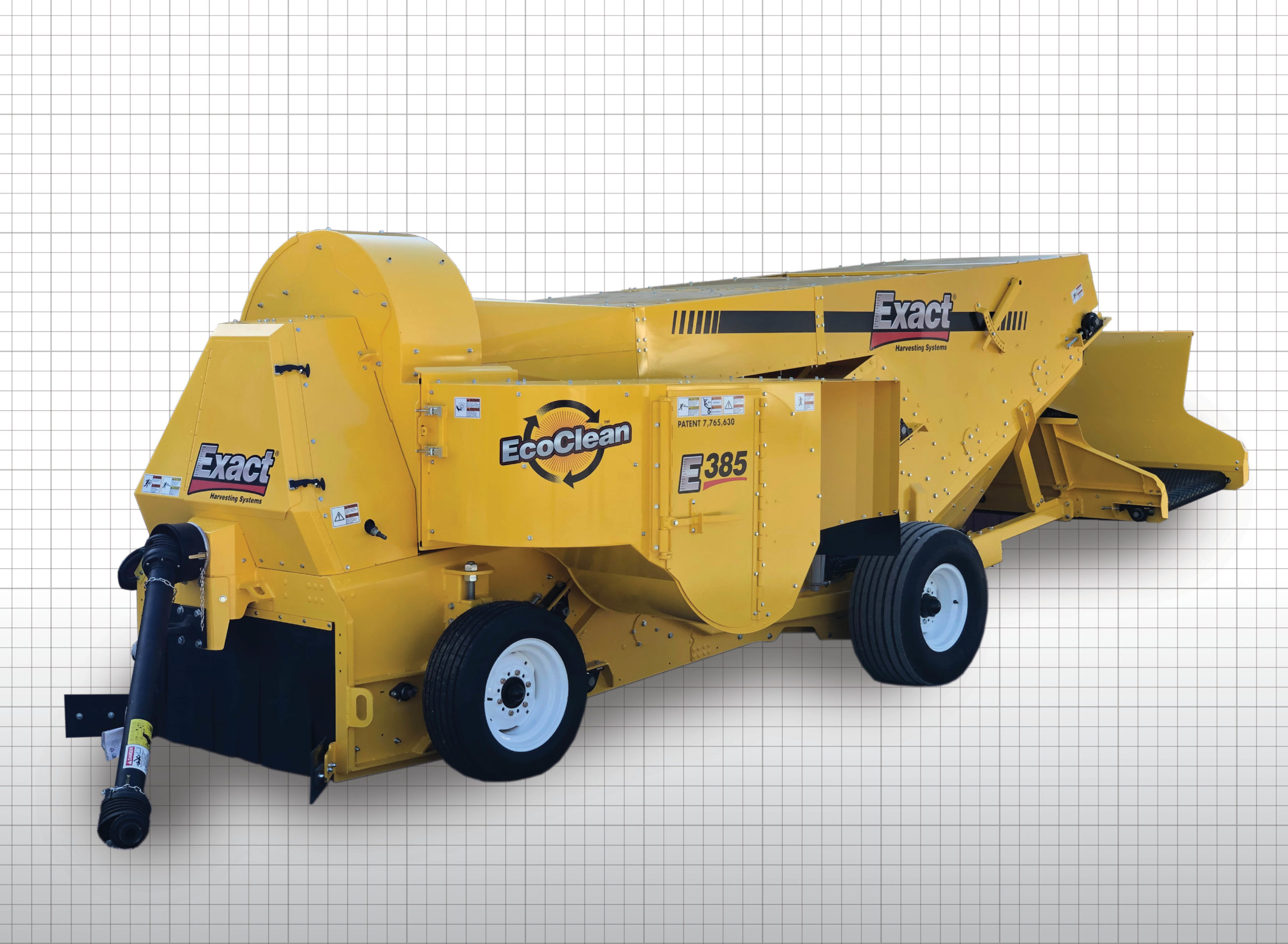 Exact E-385 Low Dust E-Z Prep Conditioner
You've already learned how conditioning can enhance your harvesting operation. Now with the All-New E-385 Low Dust E-Z Prep Conditioner, you can condition cleaner with the patented Eco-Clean dust reduction technology from Exact!
Exact E-385 Low Dust E-Z Prep Conditioner
Why Should You Use a Conditioner?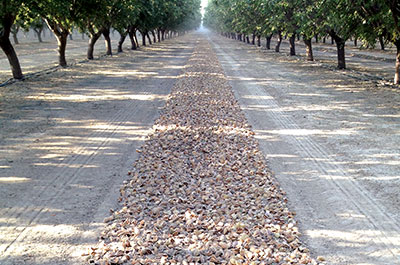 ---
Minimize Drying Time
---
Conditioning allows up to 50% less drying time on the orchard floor.
Less drying time means less insect damage to your product.
Cutting drying time means you can resume irrigation sooner.
---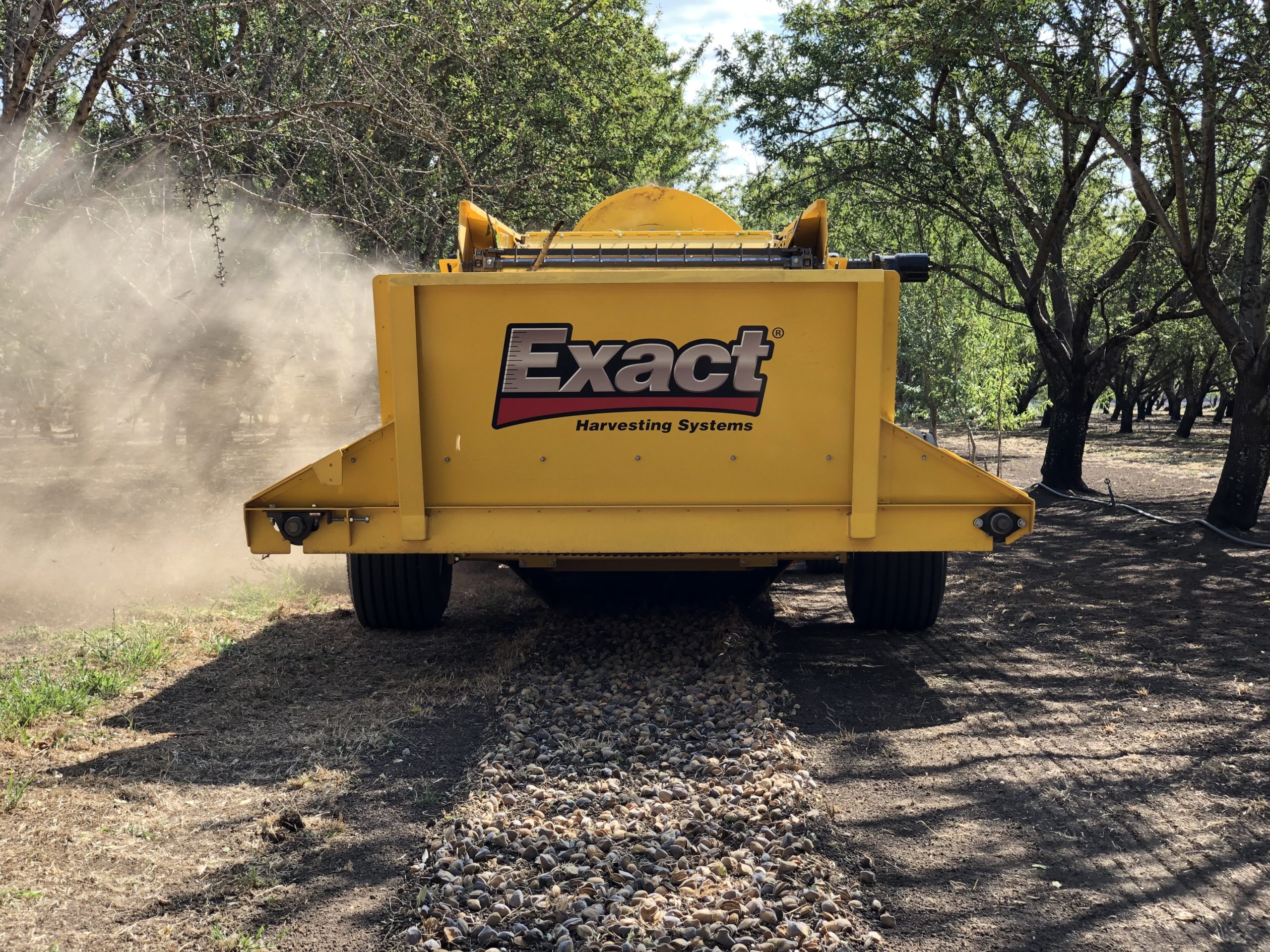 ---
Equalize the Drying Process
---
More consistent meat moisture provides better turnouts from the huller.
Experience better stockpile drying
---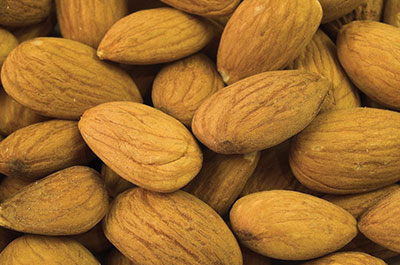 ---
Maximize Product Value
---
Conditioning creates a lighter kernel color in your product.
You'll find fewer chipped, scratched, and broken nuts in your harvest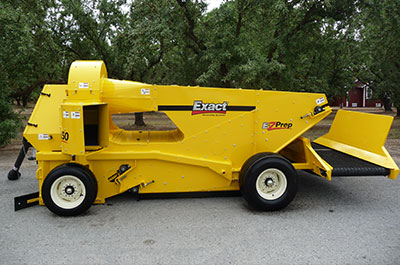 ---
Improve Your Bottom Line
---
Reduce harvester maintenance and the costs that go along with it.
You'll be able to increase your harvester speed, cutting labor costs.
Eliminate the need for stick removal hand crews.
Process your product quicker to take advantage of early shipment premiums.
---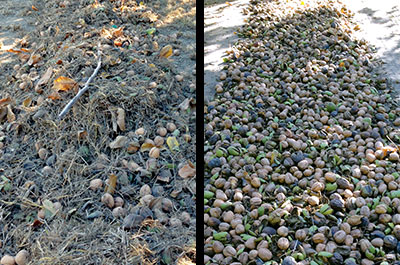 ---
Excellent for Walnut Growers
---
Increase efficiency of your harvester.
Leave more hulls in the orchard.
Leave sticks at the orchards edge.
Send cleaner product to the processor.
---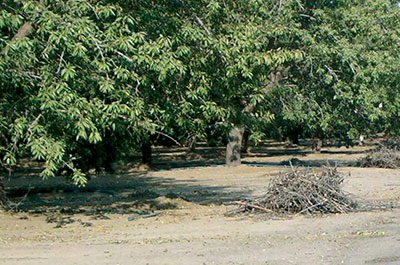 ---
Stick and Debris Removal
---
Remove sticks and debris for easier, smoother harvest.
Now available with an optional dirt chain.