JP Ranches in Ballico
More and more growers are looking into low-dust harvest options. JP Ranches in Ballico has incorporated low-dust machines, something owner Justine Pitts said was made more possible with incentive programs. Ranch Manager and Partner Bob Wallace said the new equipment has made a world of difference, not only in reducing dust and speeding up the process but also putting a smile on everyone's face while doing it.
Al and Kimberly Spina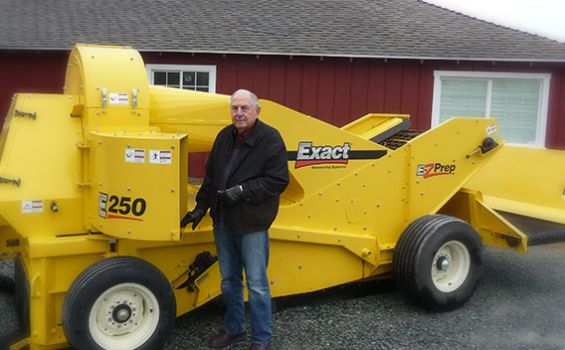 Last year Jason Bayer, Sales Representative for Exact Corporation, sold us an Exact Desticker Conditioner for our walnut operation.
Their equipment performed beyond our expectations and their interest and attentiveness to our field operations went far beyond what was expected.
Because of this exemplary sales representation, quality of equipment, and prompt service, we are satisfied with Exact and believe in what they have to offer.
In fact, we are so pleased, we have recommended the Desticker Conditioner to many other local area walnut growers who have purchased or are considering one for the 2013 season."
Al and Kimberly Spina, Stanislaus County Walnut Growers
Pierre de Wet
Farmer Pierre de Wet speaks out on his experiences with the Exact Almond Harvester.
Tony and Shawn Martinez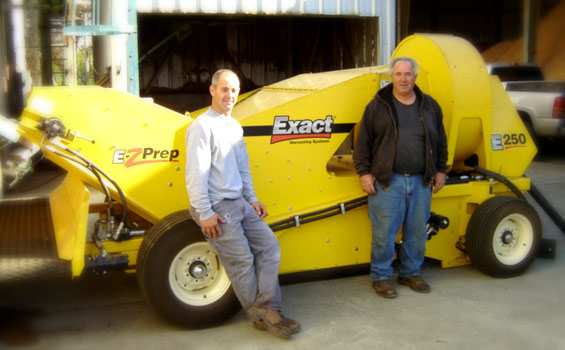 "Our new Exact model 250 EZ Prep conditioning machine cut 4-5 days off our harvest time compared to last year. Also, my huller manager was ecstatic with the product coming from the field. He said it saved him a lot of time, not having to deal with plugging while unloading and processing went better than ever. Also, our men in the field really like eliminating the sticks from the field, rather than having to deal with them multiple times. "
Tony and Shawn Martinez, Durham, CA
Thomas Gaona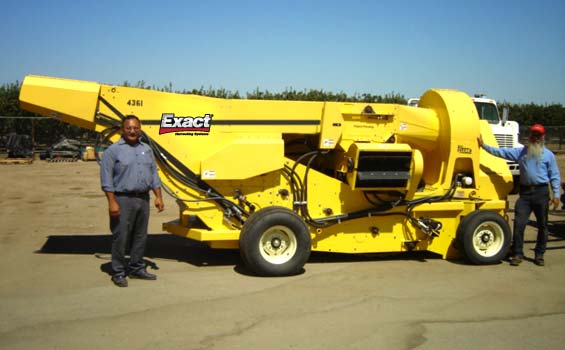 "Our Exact E-4000 harvester has enabled us to get through our almond harvest without dealing with all the dust of conventional harvesters and without sacrificing any performance."
Thomas Gaona, Tejon Ranches
Kevin and Caryn Lucas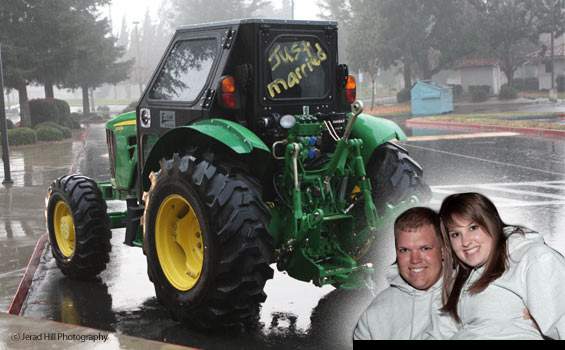 "We have been so pleased with our Exact cab for our tractor that we have purchased a second already. The customer service at Exact is excellent and the guys are great to work with. The cabs are well built, roomy and help make for a unique wedding getaway vehicle!"
Kevin and Caryn Lucas, Modesto CA
Jimmy Mattos and Rafael Sanchez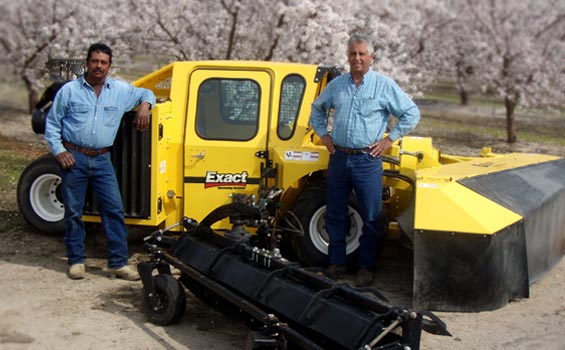 "The Exact sweeper is the most efficient and cost effective sweeper on the market today. By Switching to Exact we realized a 75% savings on fuel. Cutting our sweeping passes in half increased our productivity to 5 acres per hour, allowing us to reduce dust emissions and cover the same acreage with fewer man hours. Jimmy Perry with Fresno equipment and the Exact team have set a new precedent in customer service. Exact's innovative concepts and forward thinking are refreshing to see in this industry."
Jimmy Mattos & Rafael Sanchez Jimmy Mattos Farms, Fresno CA
Randy Ramos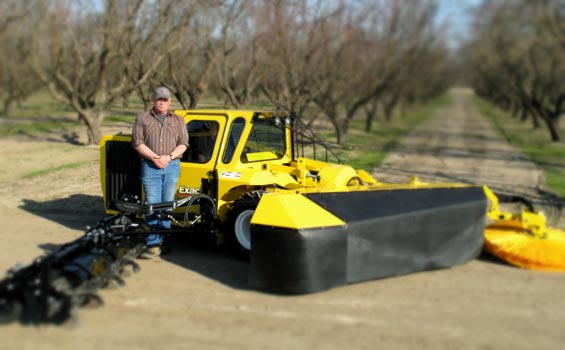 "The Exact sweeper has cut our sweeping time in half. We are now able to sweep over 4 acres per hour, greatly reducing our labor and fuel cost. The innovative design of this sweeper has not only reduced our dust emissions during harvest but has also reduced our hand raking by 50%. Exact builds the toughest sweeper on the market with service that is second to none."
Randy Ramos Swanson Farms, Turlock CA
Clyde Waltz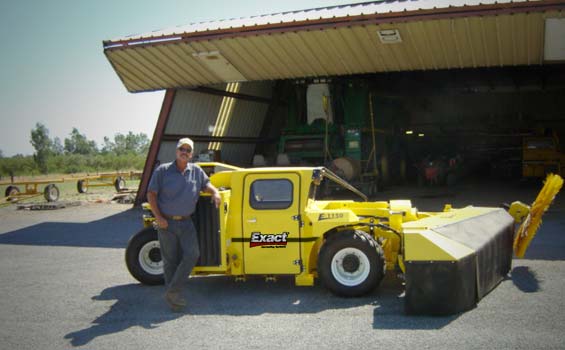 "My operation has become much more efficient with my Exact 1150. My operator wants to stay in the unit because of the comfort! I'm very happy with the Exact 1150 Sweeper."
Clyde Waltz, Wheatland, CA