An Exciting New Standard in Harvesting
Our Harvesters introduce an exciting new standard to almond harvesting equipment. We've designed our harvesters to eliminate your harvest dust issues, improve productivity and orchard health, and allow for greater operator safety.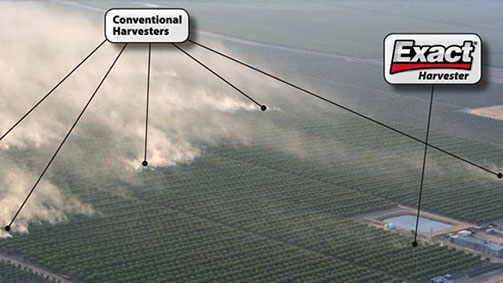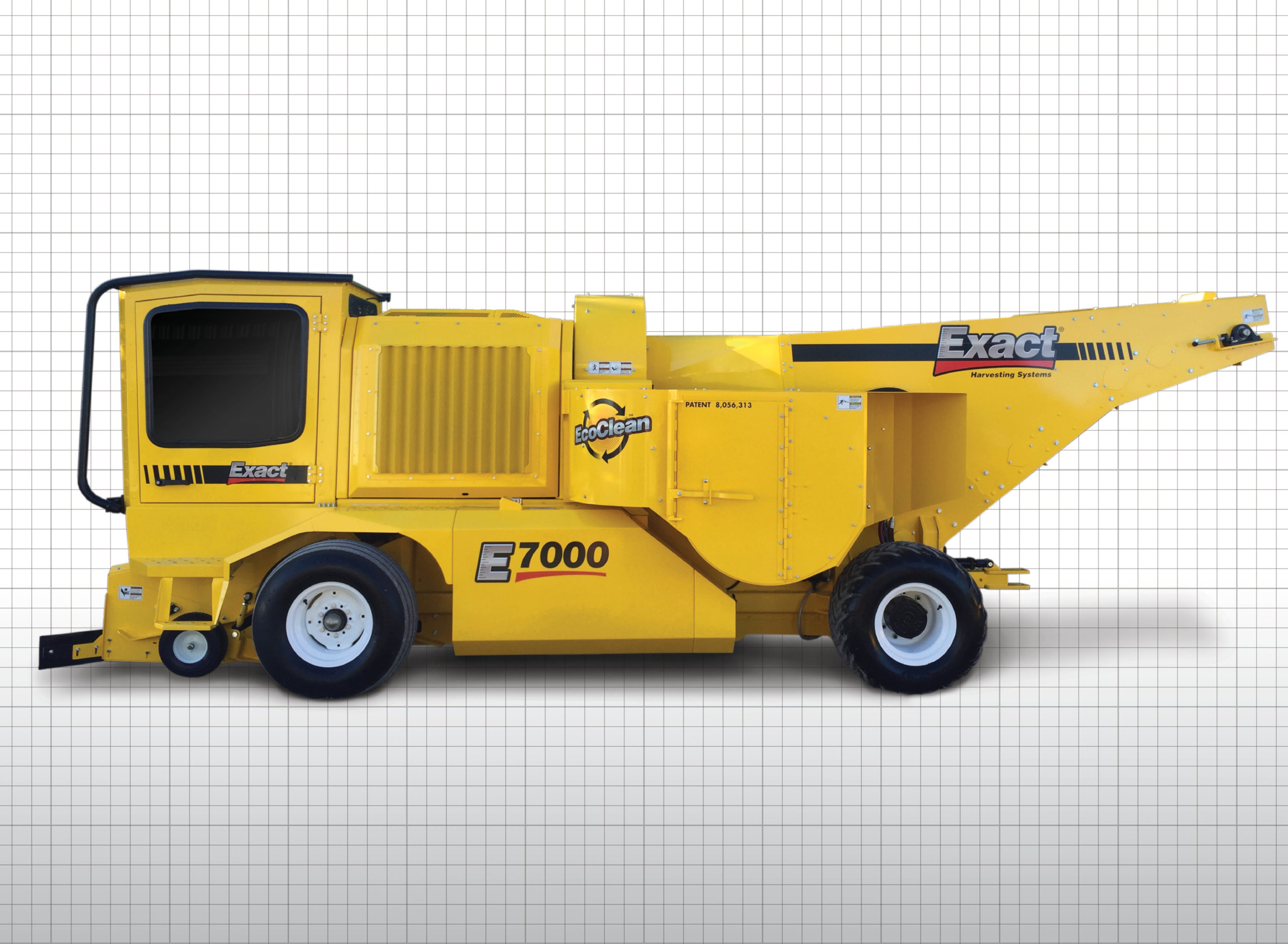 Exact E-7000 SP Harvester
The NEW E-7000 Self-Propelled Harvester utilizes the latest technology to offer maximum control and efficiency, and minimizes dust.
E-7000 SP Harvester Details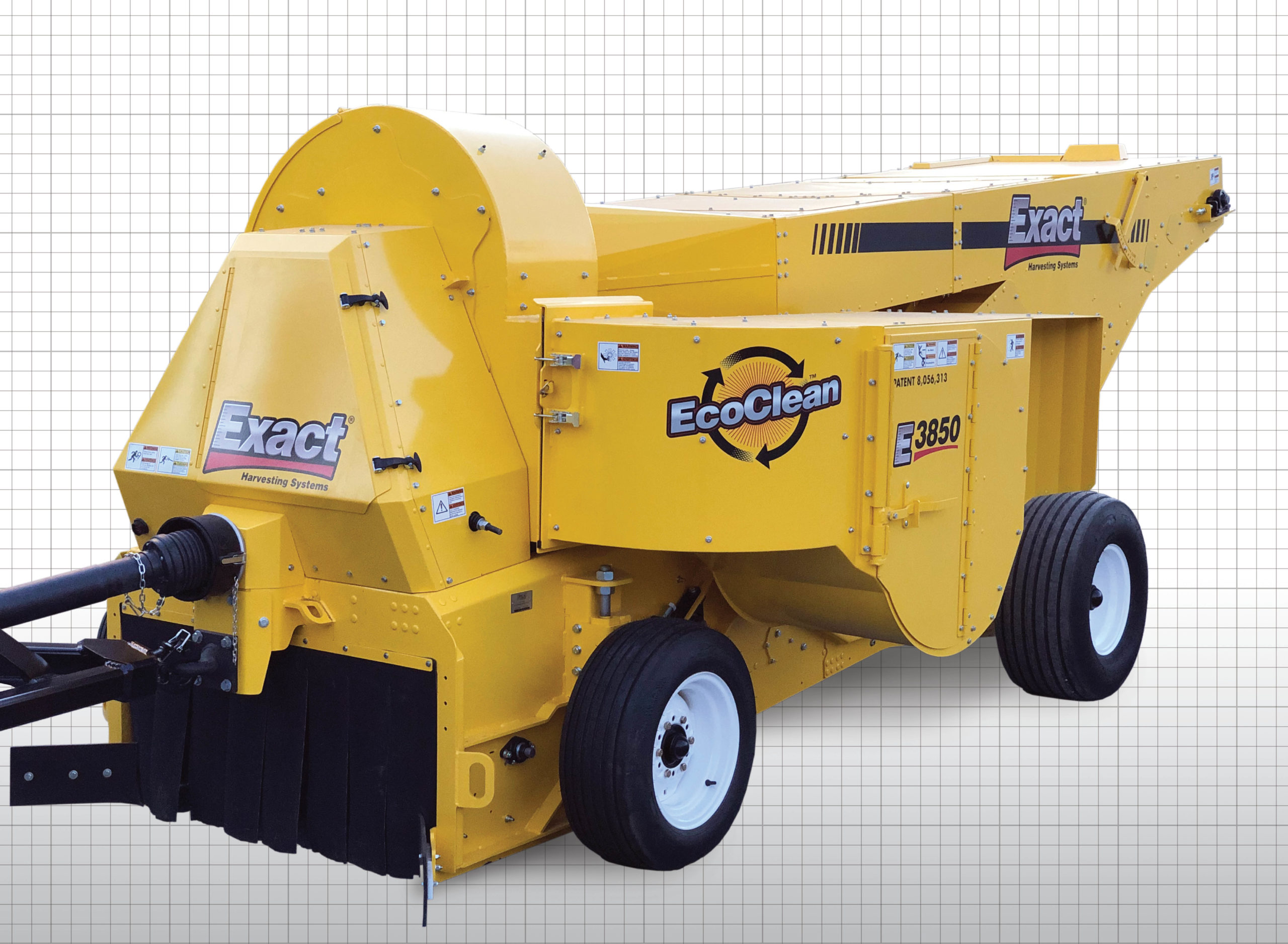 Exact E-3850 Harvester
It builds on the basic structure of the E-3500 model by adding a moisture injection system and a wafer brush drum to scrub fine dust particles from the air stream before it is released from the machine.
E-3850 Harvester Details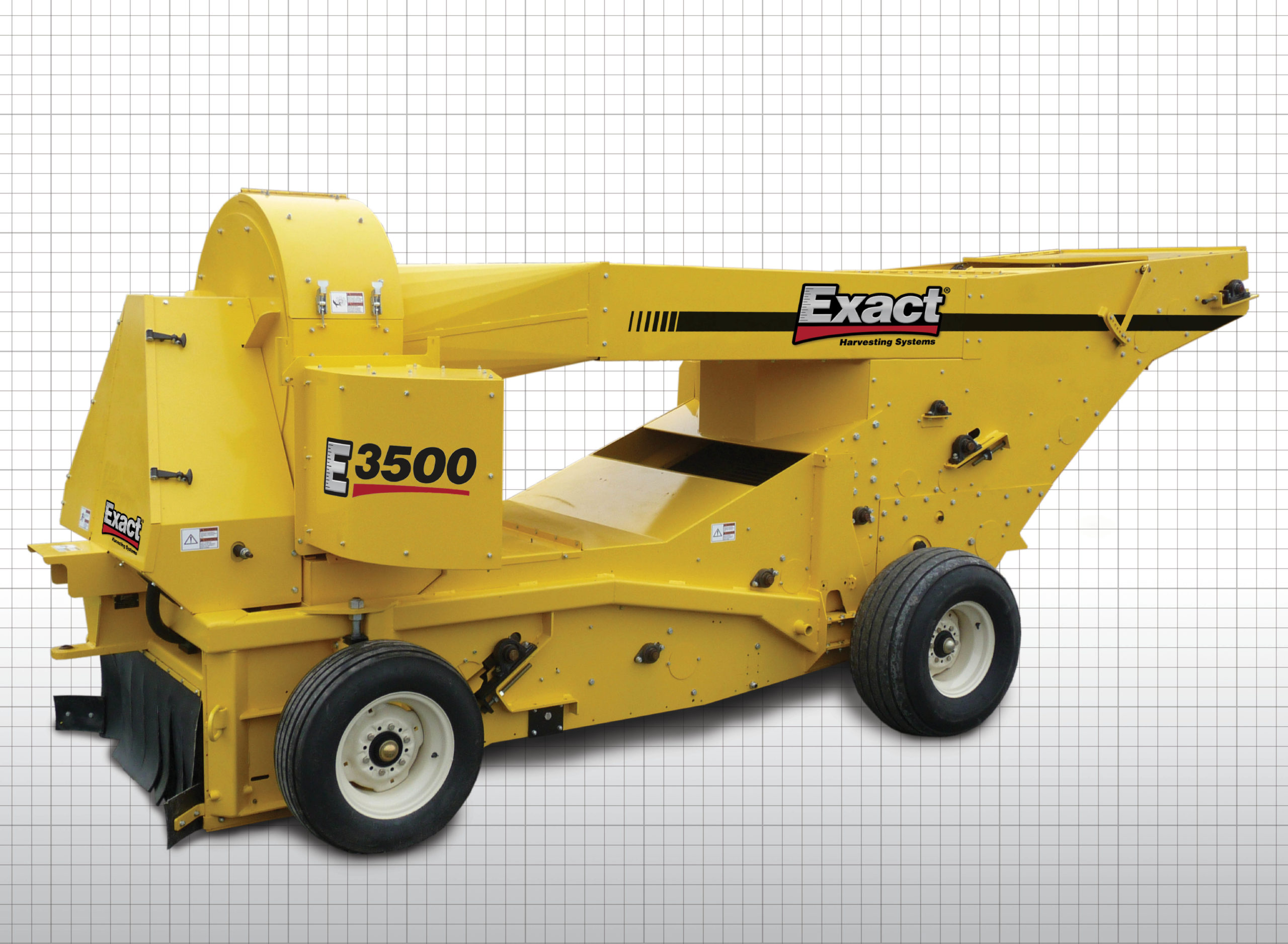 Exact E-3500 Harvester
Introduces durability, efficiency, and speed to the almond harvesting process. It raises the standard for harvesting equipment by featuring a superior cleaning system and the option to easily add our revolutionary Eco-Clean system to drastically reduce orchard dust issues.
E-3500 Harvester Details
Which Harvester is Right For You?
---
E-7000
The ultimate harvesting solution
Superior Cleaning System
Durable Powder Coat Finish
Twin Rod Option Available
Moisture Injection System
Wafer Brush Drum
Air Stream Cleaning Chain
Debris Cross Conveyor
Air Lock Discharge
Download Brochure
E-3850
Take control of your harvesting
Superior Cleaning System
Durable Powder Coat Finish
Twin Rod Option Available
Moisture Injection System
Wafer Brush Drum
Download Brochure
E-3500
Raising the industry bar
Superior Cleaning System
Durable Powder Coat Finish
Twin Rod Option Available
Download Brochure