At Exact Corp, we are extremely concerned with research and innovation in the harvesting industry that will benefit nut growers for years to come. We care deeply about perfecting our machinery and thereby adding value to your growing process.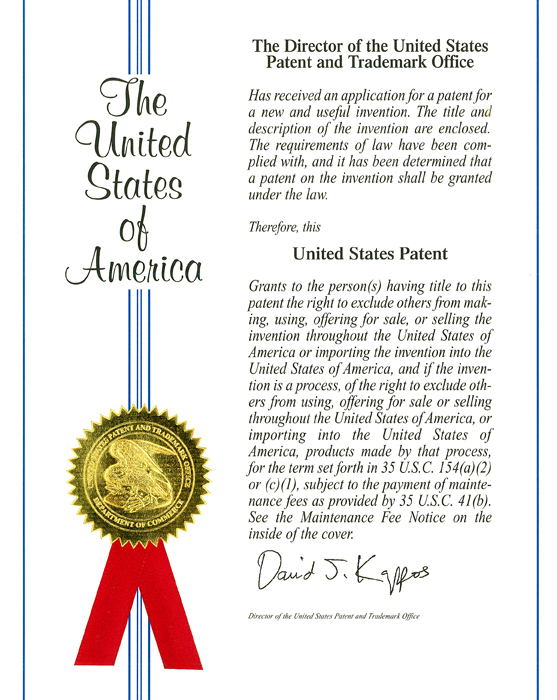 In keeping with these standards, Exact was recently granted our fourth patent from the United States Patent Office concerning our innovative harvester dust suppression technology. The patent, #8,191,346 B2, titled "Mobile Machinery Having a Dust Suppression System" secures Exact Corp. as the inventor of the dust reduction techniques found on our unique harvesters.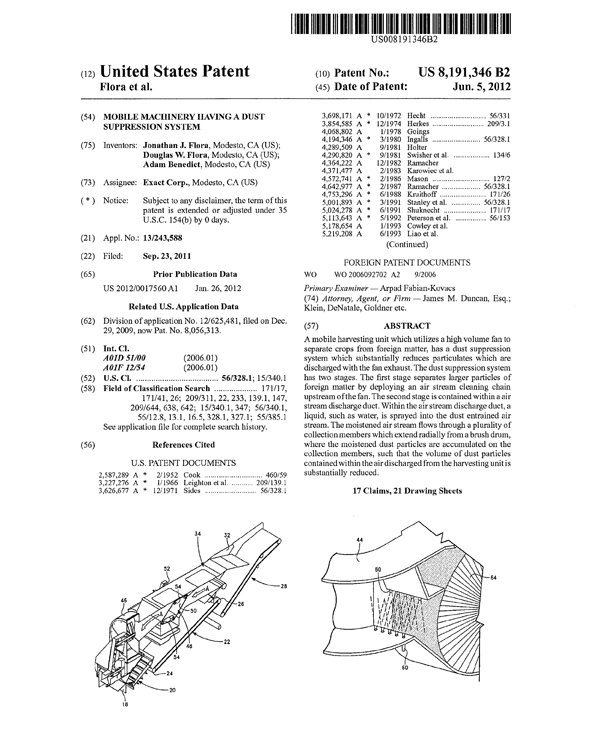 For more information on the particular harvesters that feature this technology, please see the detail pages for our Exact E-3800 Harvester and the Exact E-4000 Harvester. We are committed to continuing innovation and leadership in the nut harvesting workplace.